Multiuse fit
Our dog carrier is versatile to fit any car seat. Adjustable strap to fasten around the seat included. For extra fixation, you can attach the long handle on the headrest.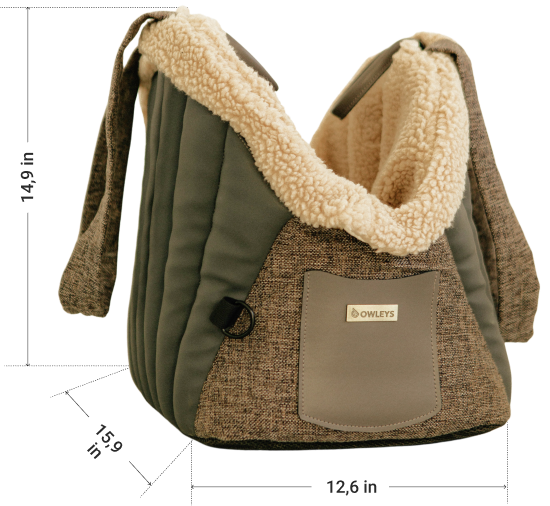 Walk, ride, travel – make it all easy with Owleys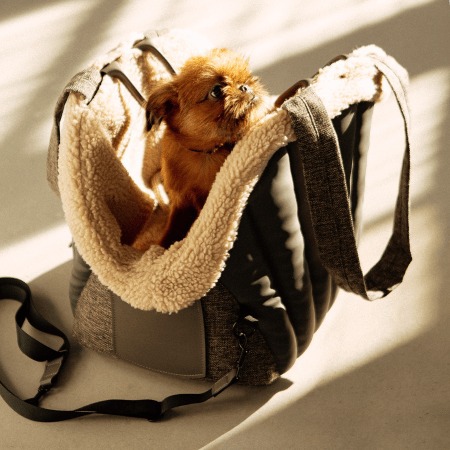 Materials that won't disappoint
Made from anti-vandal 600D Oxford fabric, eco leather and recycled polyester, our dog seat has soft sides, a non-slip bottom and holds its shape well.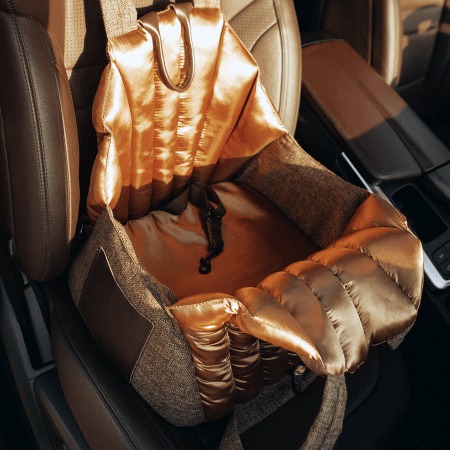 Keep your pet comfy
Attach the front leather handle to the bottom to make the bed wider and create space for your pet's head. Plus, we added a side pocket to store favorite treats!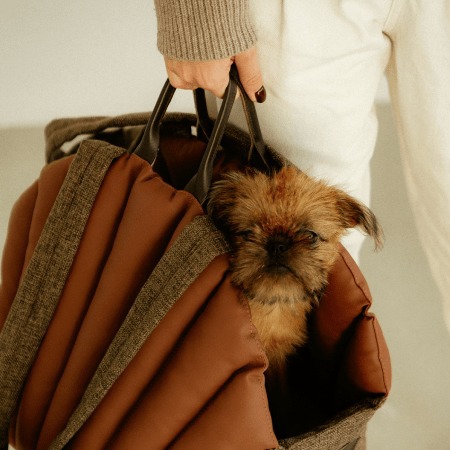 Two carrying options
Use short leather handles or long textile handles to carry our portable dog bed. All the handles are durable and can withstand pets weighing up to 29 pounds.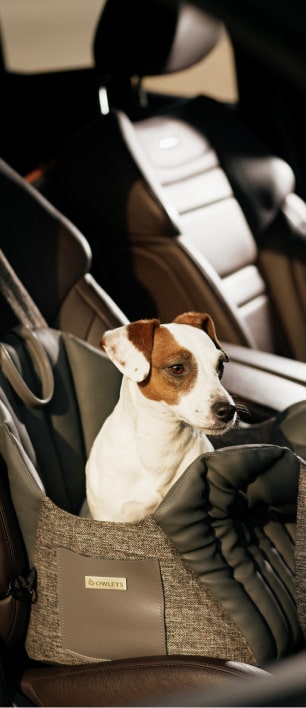 What makes Owleys better?
| | | Average Vacuum Cleaner |
| --- | --- | --- |
| Stylish design | | |
| Comfortable interior | | |
| Secure straps | | |
| Durable materials | | |
| Adjustable strap | | |
| Travel convenience | | |
| Two carrying options | | |
| Dog-friendly | | |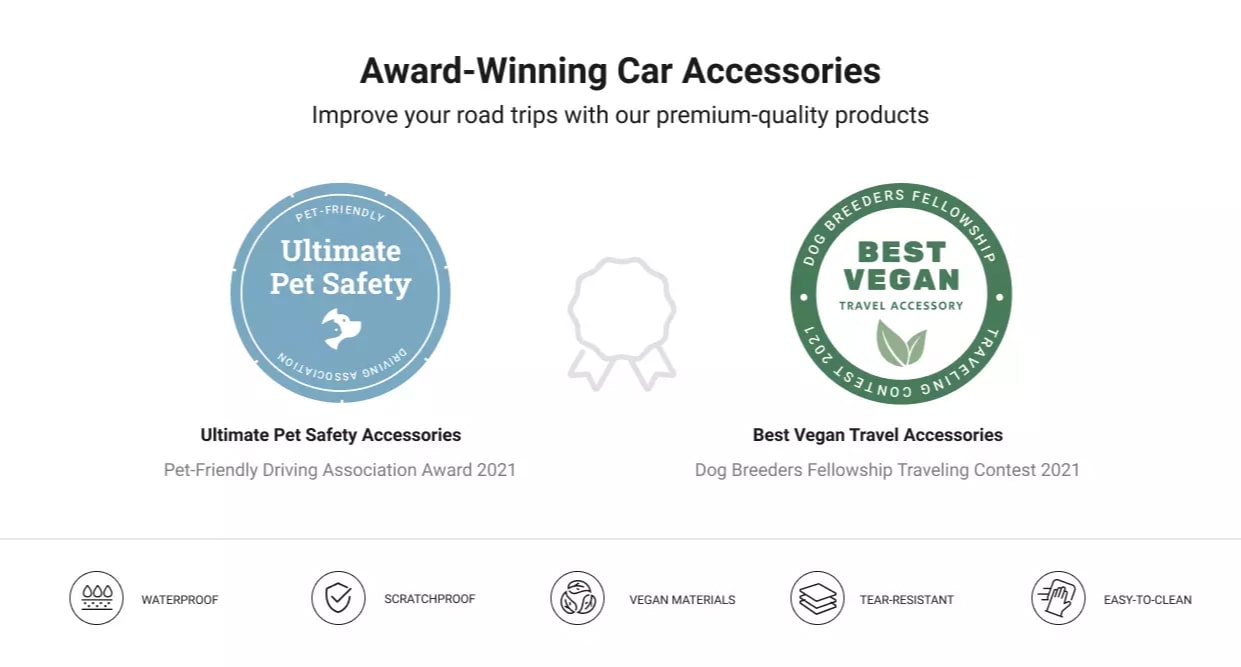 FAQs
Is this dog bed machine washable?

Our dog car seat is not recommended for washing machines. Please use a damp cloth, vacuum cleaner, or your hands to gently hand-wash it.
How do I attach the included belt to the car seat?

There are two half-rings on the back sides for attaching the belt to the seat back. Attach it to the half ring on one side, go around the seat back and fasten to the second half ring.
What is the length of the seat belt?

The belt is 23.6 inches long and adjustable.
What breeds is this dog carrier suitable for?

Out dog carrier supports up to 29 pounds. It's perfect for puppies and small breeds such as: Yorkie, Spitz, Dachshund, Bologna, Cavalier King, Jack Russell, Pug, French Bulldog, etc.
Is the bottom pad inside removable?

Yes, the bottom pad is easily removable for cleaning.